FREE SHIPPING + SHIPS FROM THE USA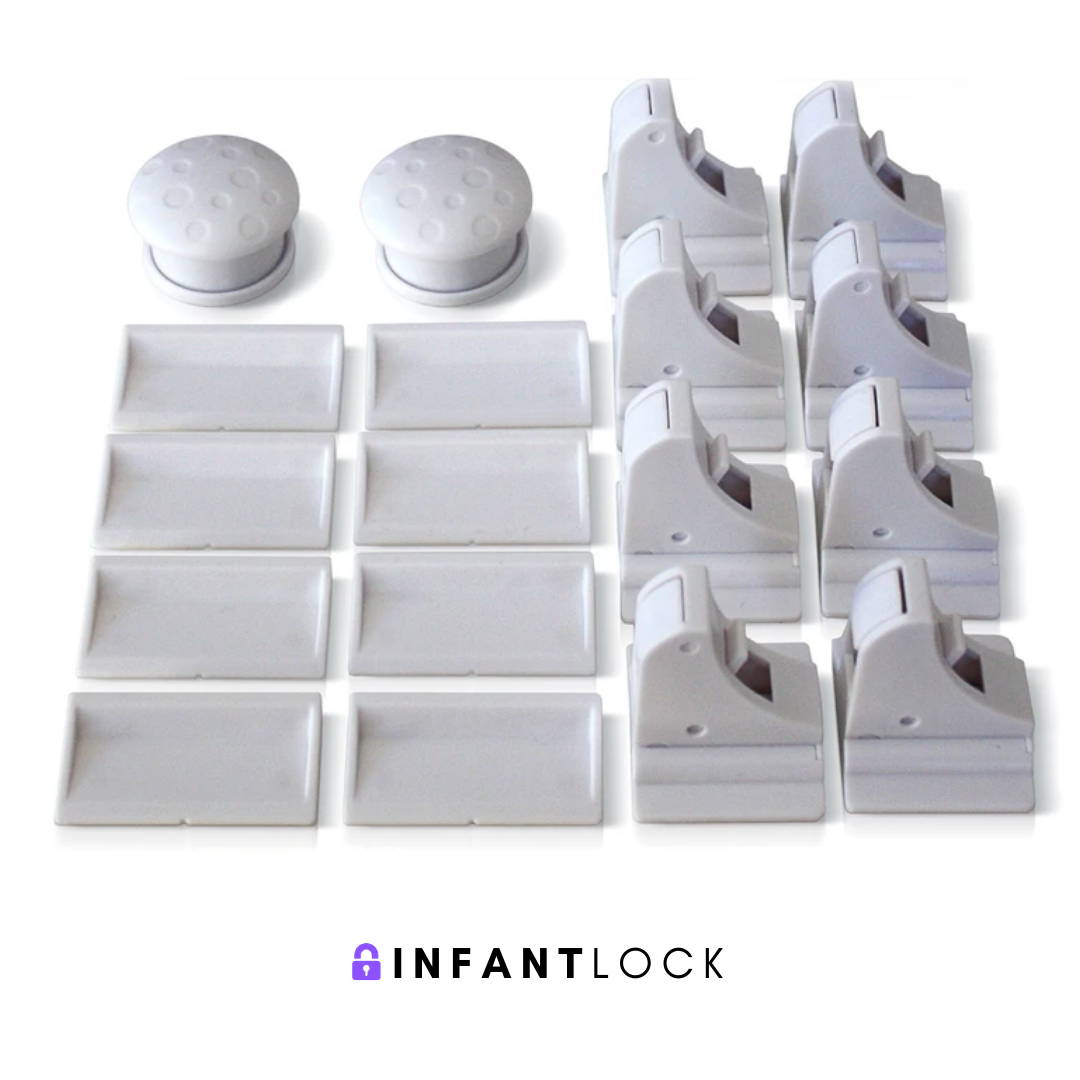 Get 50% off when you buy now!
Introducing the InfantLock© Magnetic Safety Locks
Where form meets function, these locks are the perfect solution for those cabinets or drawers that contain things you must keep away from your kids.
Open with Ease
Using the provided magnetic keys, unlocking your cabinets or drawers is a easy. (We offer free replacement keys if lost!)
Frequently Asked Questions
How long is shipping and where do they ship from?
Standard shipping is 5-7 days and orders are shipped directly from our warehouse in the USA.
What is included in each kit?
Each kit includes 8 locks, 2 keys, and 1 install guide.
Yes! They work great on drawers as well.
How do I remove them without causing damage to my cabinets or drawers?
Before you remove, apply alcohol around the locks adhesive, this will loosen them up and allow them to be removed without damage.
The key to this is allowing the locks adhesive to fully adhere and cure for 24 hours before allowing anyone to pull on them. We have found that after the locks fully cure it is very difficult to remove the locks and your kid would give up trying before ripping them off.
Why does the kit include screws if it doesn't require them?
Some people would rather screw them in and so we provide screws in that case. 95% of our customers use the 3M tape though.
Installation is simple and easy.
Comes with clear instructions and uses powerful 3M adhesive tape for installation in minutes, no tools or drilling required! Easy to remove and leave no damage behind, so perfect for rentals too!
Turn Off and On
If the kids are away, you can set the lock to remain in the open position, so you can use the lock only when needed.
Invisible from the Outside
Unlike other safety lock solutions, the InfantLock© child safety lock system achieves the security you're looking for without sacrificing the look and style of your home.
What Customers Are Saying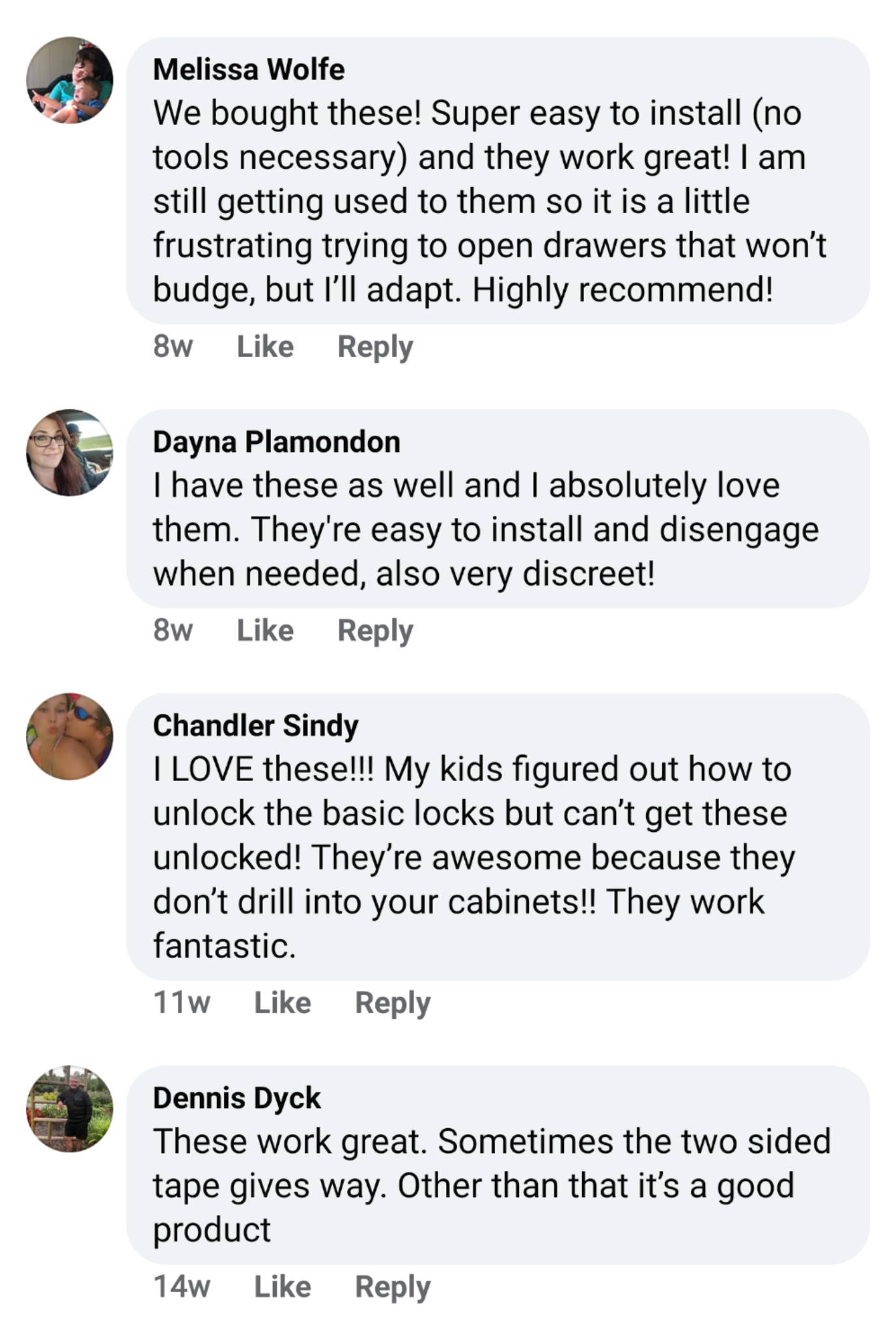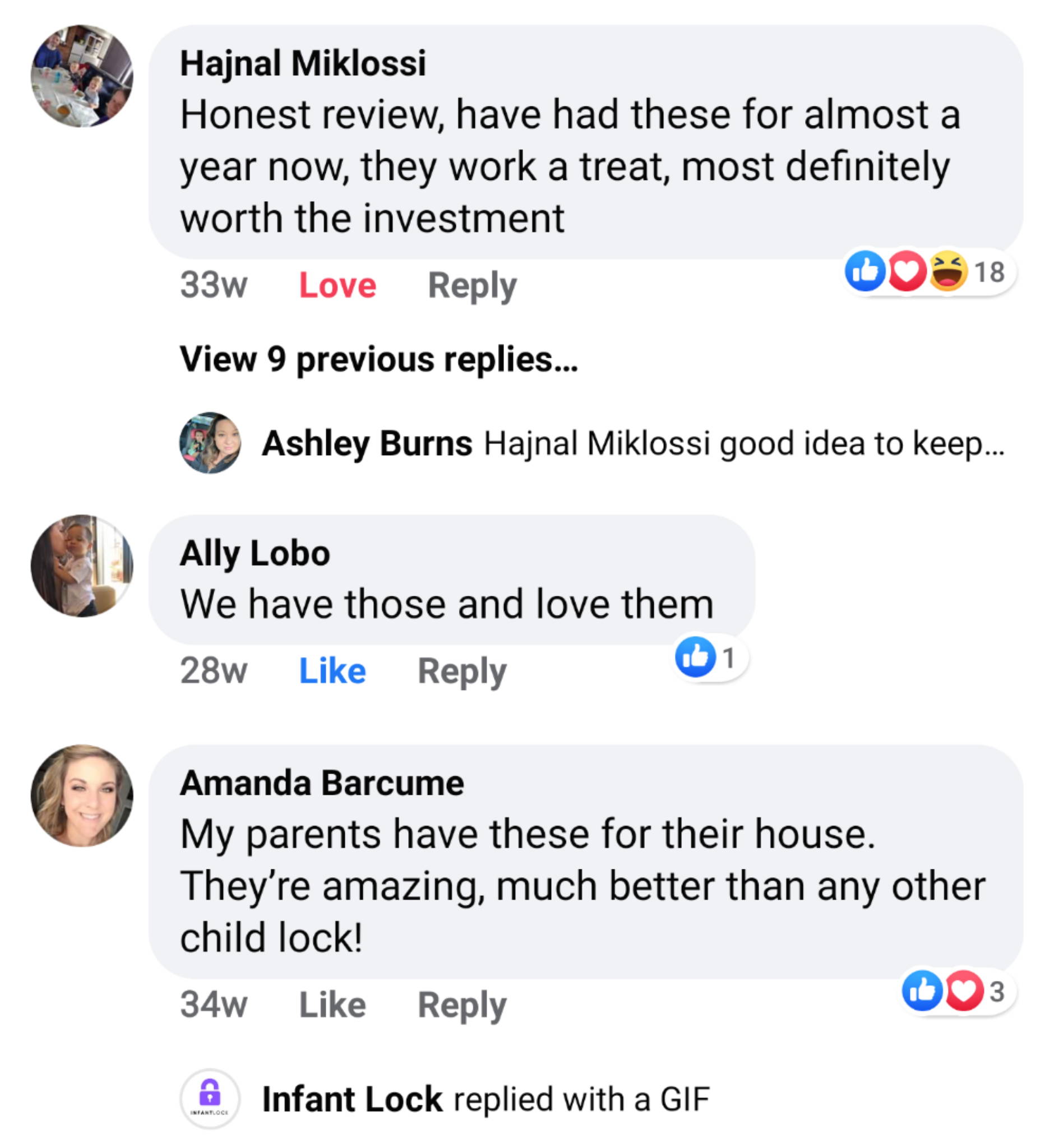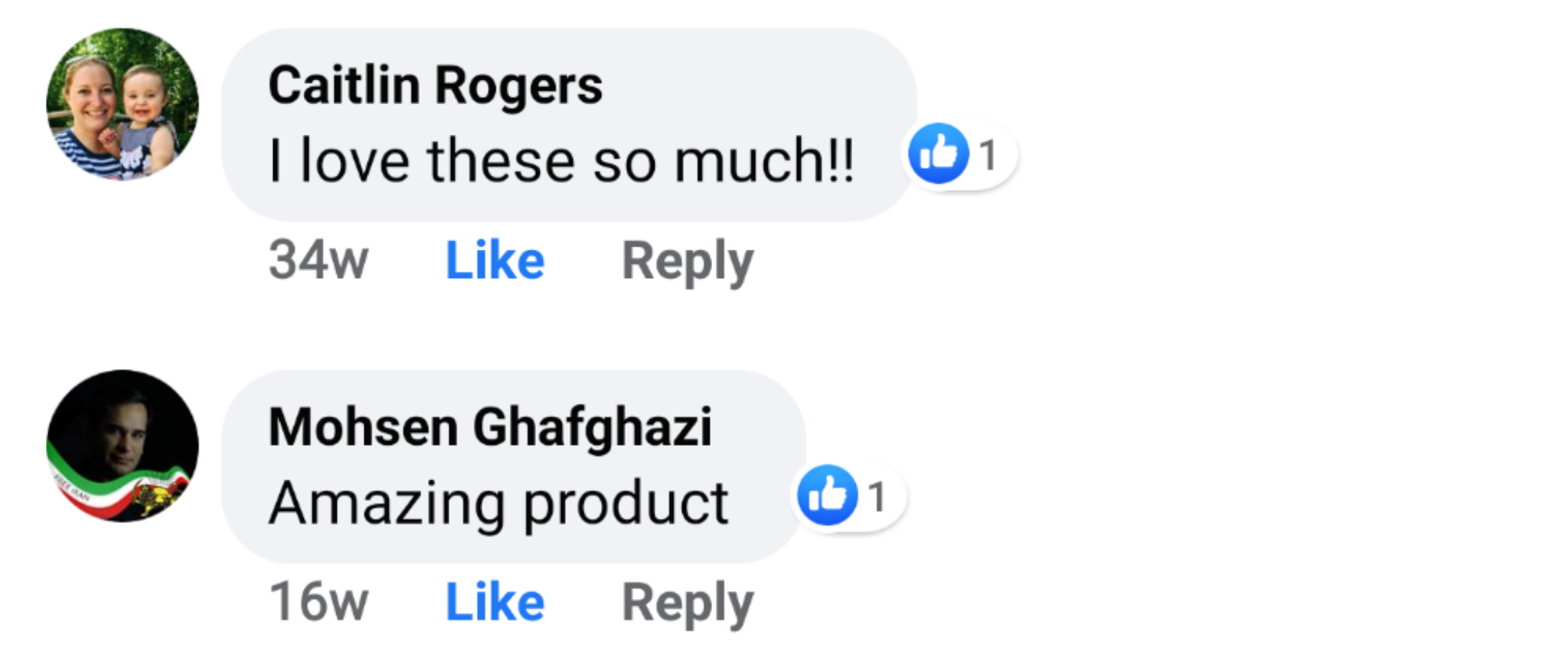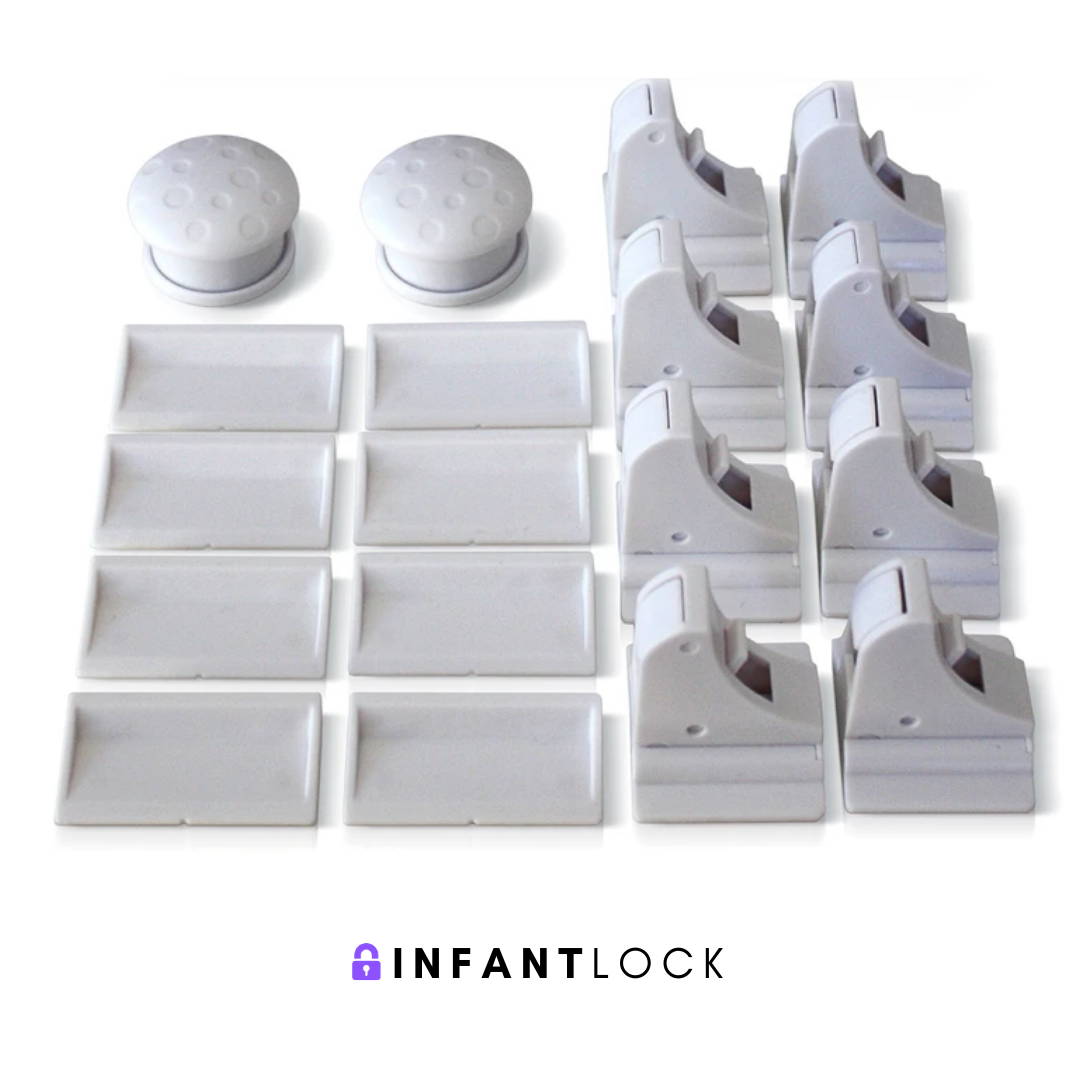 Get 50% off when you buy now!
Customer Support: hello@infantlock.com
Copyright © 2020, Infant Lock